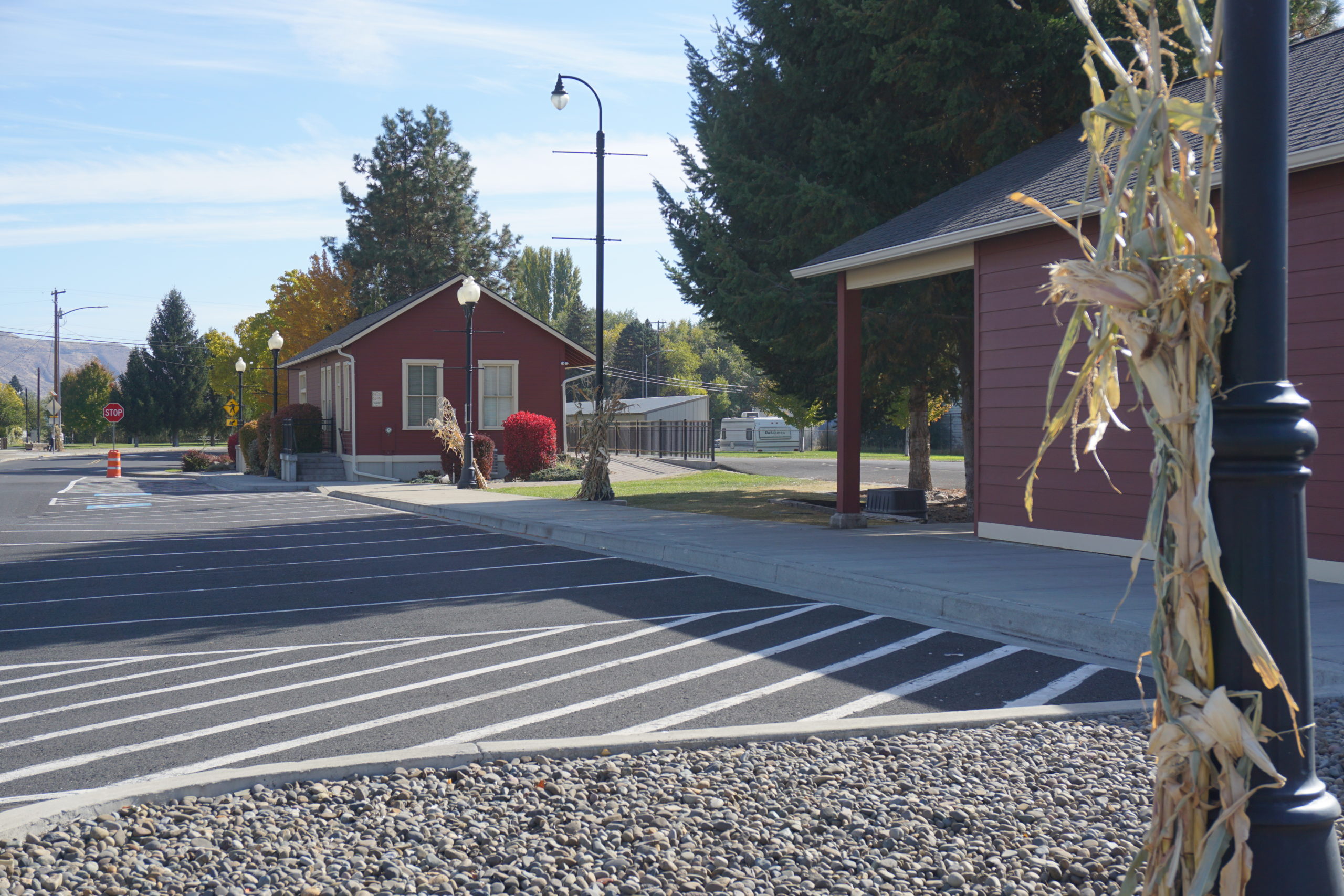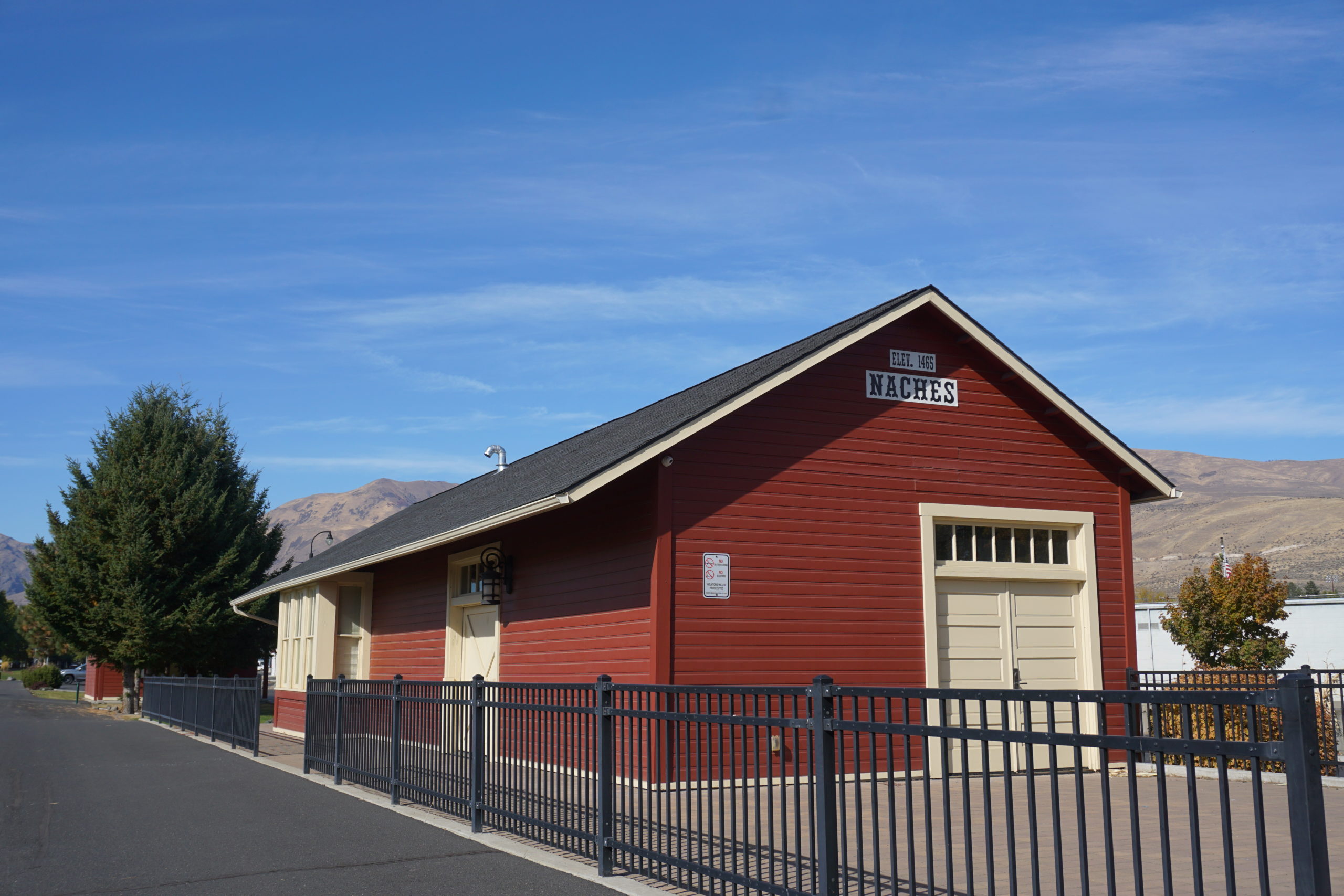 Naches Depot Renovation
Town of Naches
Naches, Washington
Building Area
Depot Renovation: 1,445 sf, New Restroom Building 792 sf
Project Status
Completed 2008
Contactor
Stephens & Sons Construction
The Naches Depot and Trails project featured the renovation of the historic train station, which was originally built in 1907. The project also included the construction of a separate restroom building, new site lighting, a parking lot, and landscaping. A pedestrian bridge was also added linking the Depot to the start of the Naches Trail which links to the Yakima Greenway Pathway system.
The renovated Naches Depot serves as a Visitor Information Center for the Naches Valley Chamber of Commerce. The building includes an office for the Chamber, a visitor information room as well as a meeting space and an outdoor deck for community events. The building's original floors, windows, exterior siding, and interior bead board panels were restored. Building elements which could not be salvaged were replaced with new historically sympathetic fixtures, hardware, and materials.
Funding for this project was obtained from the Federal Highways Administration (FHWA) High Priority Fund, FHWA Enhancement, WSDOT/FHWA, Direct Allocation FHWA, SAFETLU (Heritage) Byway Funds, and the Town of Naches.