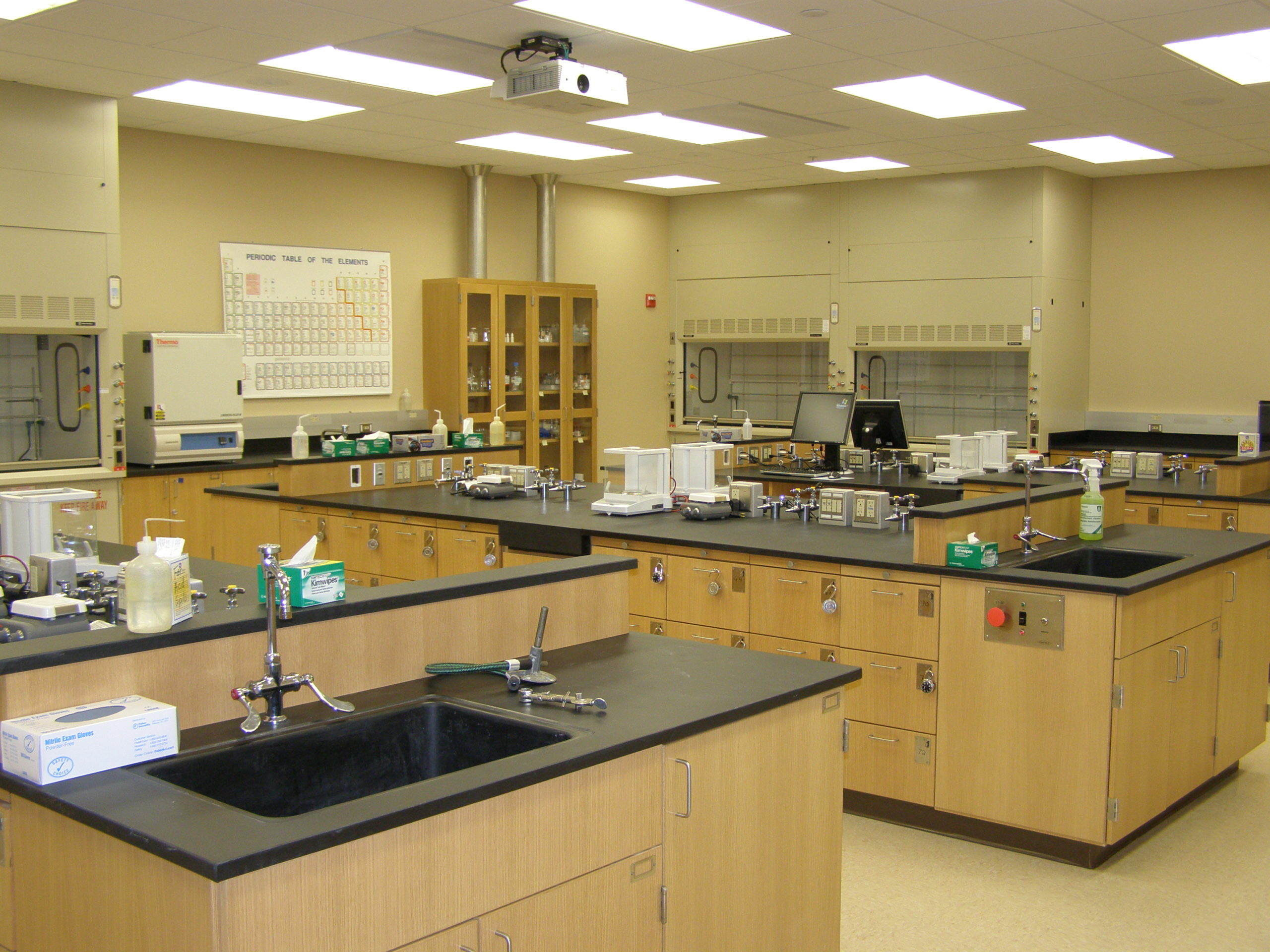 Glenn Anthon Hall
Yakima Valley College
Yakima, Washington
Building Area
100,000 square feet
Project Status
Completed 2007
Contactor
Lydig Construction
The Glenn Anthon Hall Replacement project provided Yakima Valley College with a state-of-the-art Science and General Classroom Building.
The First Floor of the building houses twenty-two general purpose classrooms designed to support the instruction of English, Math, and the Social Sciences. All classrooms have been designed to support the use of the latest in teaching technologies. Each classroom has been provided with teaching stations housing equipment such as a computer workstation, document camera, and DVD player all of which are controlled through the use of a user-friendly touch panel. Located directly off the main Lobby are the Math and Writing Centers which were designed to provide tutoring services for those disciplines.
Faculty offices, conference and workspaces are found on both floors of the building providing for a close relationship between the faculty, students, and instructional spaces. This relationship, together with the location of the tutoring centers, provides for the efficient delivery of instructional services to the student population of Yakima Valley College.
The Second Floor of the building houses the Life and Physical Science Departments of the College. Labs were designed for Biology, Chemistry, Physics and Geology. Emphasis was placed on designing Labs that would support future instructional trends as well as supporting instruction which would prepare students not only for the next step in their education by also for the working world.
The Lobby areas were designed to host student study, lounge and gathering spaces as well as venues for art commissioned for the building and departmental displays. The west wall of the Lobby displays three relief sculptures depicting the "path maker" which refers to the people in life who help to make paths which assist others toward success, as well as the students themselves who are making paths for their futures. A secondary art element is the use of cast glass panels which are set in the railings showing images which suggest elements found in the subjects taught on the campus.