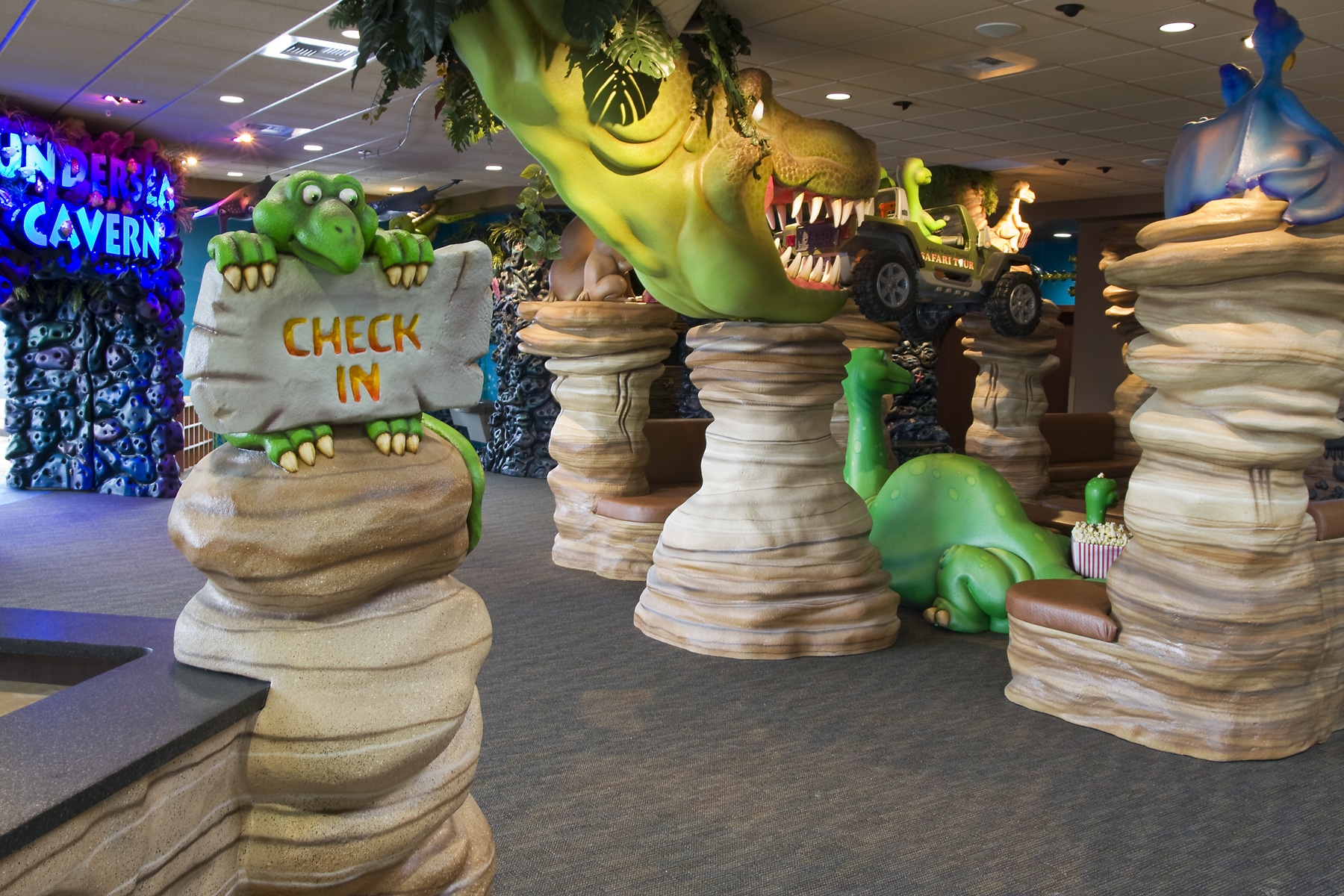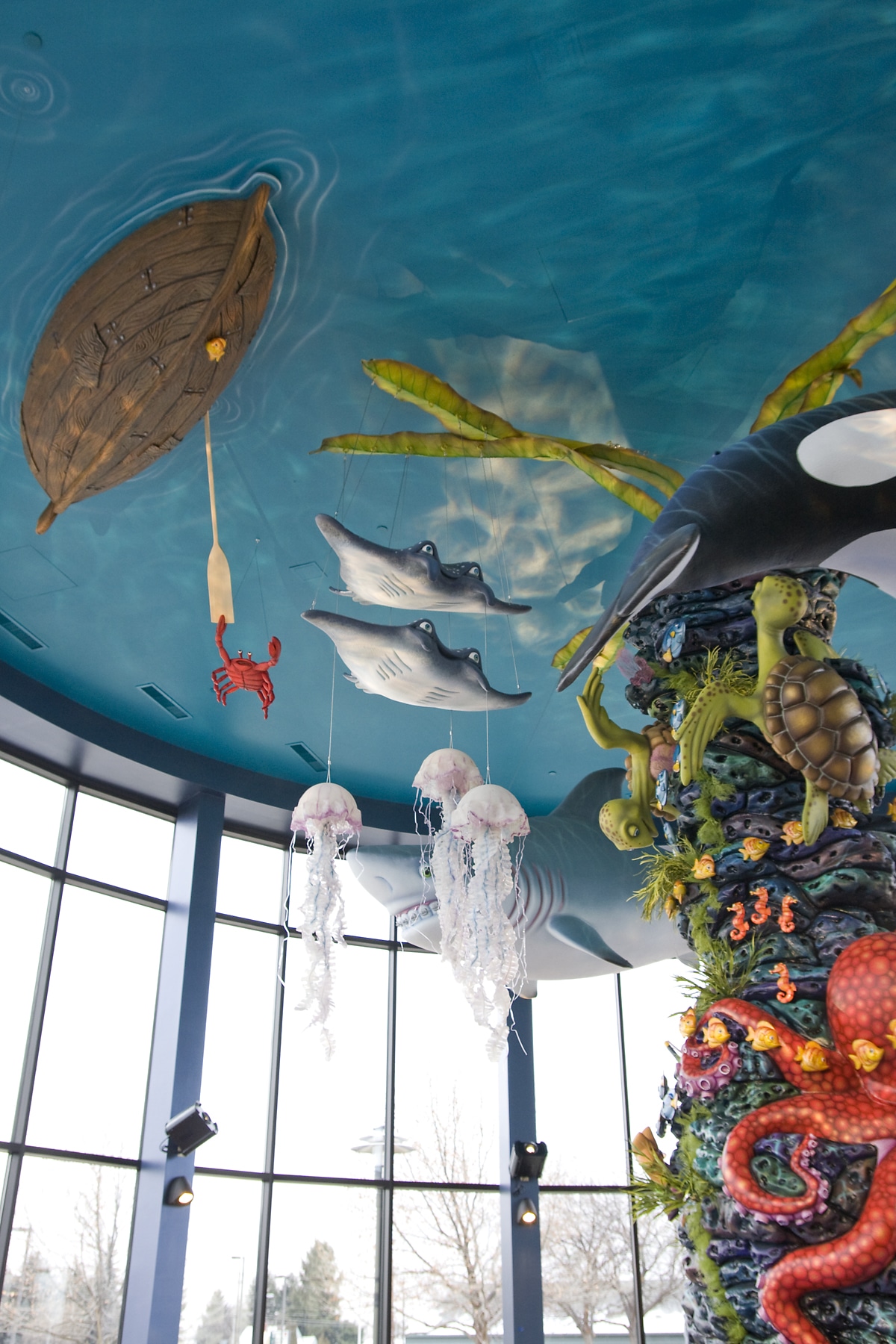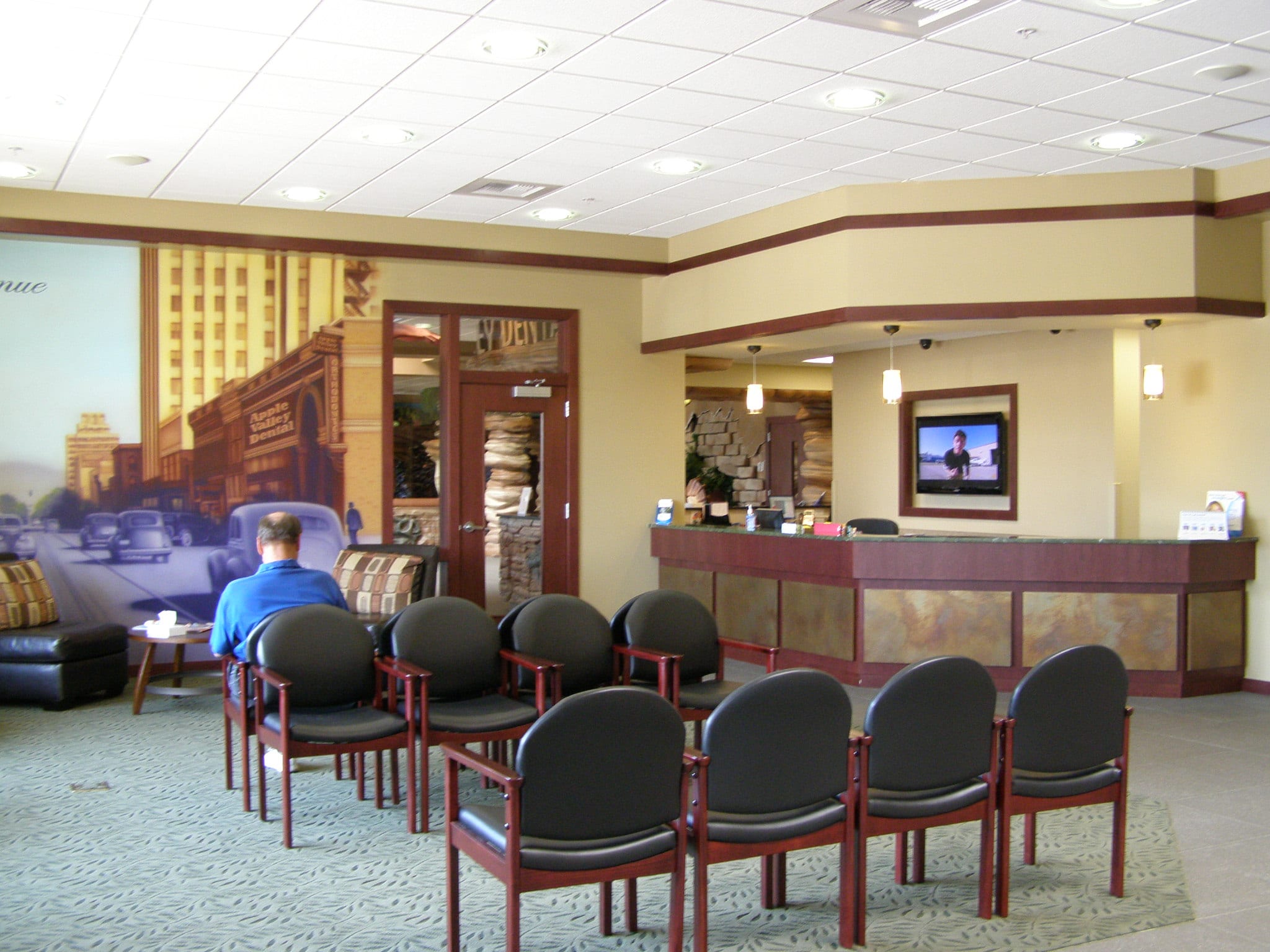 Apple Valley Dental & Braces
Apple Valley Dental
Yakima, Washington
Building Area
24,400 square feet
Project Status
Completed 2009
Contactor
Tri-Ply Construction, LLC
The Apple Valley Dental Clinic in Yakima is the flagship for the company. The clinic was designed with an emphasis on providing wrap around services for the entire family from the first dental visit for children, through braces and into adulthood. The Kid's Clinic was designed to engage patients from the minute they walked through the door. Kids are greeted by dinosaurs erupting through the wall in front of them along with a prehistoric safari movie area, then they see a full-size mastodon and baby to their right, and to their left a circular two-story Undersea Cavern. The Cavern features a revolving sea life display sure to delight any child. A secondary lobby was provided for the Adult Clinic. This area features a mural of downtown Yakima showing what Apple Valley Dental may have looked like in an earlier life.
In the original design of the clinic, a coffee shop named The Coffee Clinic occupied the opposite corner of the building from the Undersea Cavern. The Coffee Clinic was accessible from the parking lot as well as from the Adult Clinic. After operating the coffee shop for a time, the decision was made to redesign the area to expand the clinic's orthodontic services and renaming the area to the Brace Place.
The expansive clinic houses 20 operatories, eight orthodontic chairs and support spaces sized to accommodate the large staff necessary to keep it operating.